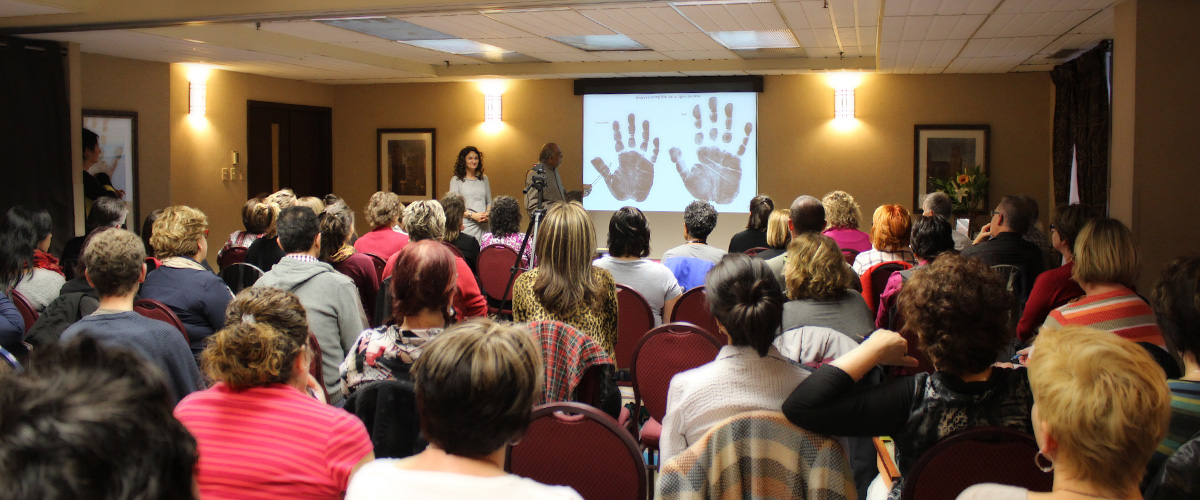 Birla College
Guylaine teaches at the Birla College, which offers an 18-course Diploma program online in French. The courses are designed for those interested in pursuing a career as a Vedic Palmist as well as those wishing to learn more about themselves.
In English, 5 courses are available online. Each course focuses on a particular theme that relates to specific life issues such as: developing more loving and successful relationships; becoming a more creative thinker in the workplace; and finding a better way to balance the demands of family and career. Each course is comprised of an e-book and more than 20 hours of video.
The college is fully recognized by both the Quebec provincial government and the Federal Government of Canada.
Courses taken by residents of Canada are eligible for tax credits.
To purchase an online course, click on the "Know more" button to be redirected to the Birla College online store.