Guylaine Vallée
Press Kit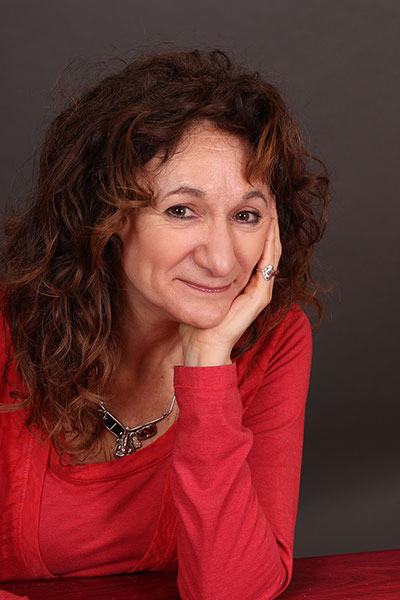 Guylaine Vallée is a Vedic palmist-astrologer at the Birla Center in Montreal and Chénéville. She gives private consultations and training in palmistry.
For 30 years, Guylaine Vallée has been a much-loved fixture on radio and television. She has counseled over thousands of clients and expanded her reach doing hundreds of interviews, hosting TV and radio shows, guest appearances and lectures across North America.
TELEVISION SHOWS
Être bien dans sa peau (1992) – Guylaine hosts her first series. 14 x 30 min.
À la portée de votre main (1994) – Guylaine's live-audience show, with phone-in lines. 13 x 30 min.
TELEVISION GUEST APPEARANCES
Claire Lamarche (1993) – Guylaine appears on "the Oprah of Quebec"
Self-Discovery Magazine (1995) – Guylaine presented a segment on gemmology on this syndicated Canadian show.
Claire Lamarche (1996) – encore appearance to read the palms of celebrities
La Vie à Montréal (1996) – host Chantal Lacroix interviewed Guylaine at the Birla Center
Rock Velours, (1996) – with Juliette Powell
Reddy Reddy Go (1996) – with Francis Reddy
Évasion Beauté (1998) – with Lise Watier
Caféine (2003 & 2008)
Salut Bonjour (2004 & 2009)
Deux filles le matin (2001, 2006, 2008, 2009 & 2014)
Le Mec à dames (2005, 2006 & 2007)
Daytime (monthly appearances between June 2006 & March 2007)
Pour le plaisir – Radio-Canada (2010)
MCBG (2013)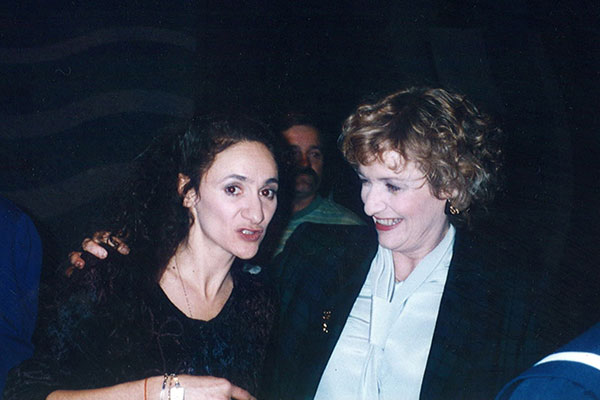 WIth host Claire Lamarche
RADIO
Guylaine's voice is well-known on the Quebec airwaves. In 2008, she has been a regular guest on Rythme FM. Additional radio appearances include:
Le bonheur est à 4 h – hosted by Patricia Paquin and Sébastien Benoit
La vraie vie – hosted by Dominique Bertrand and Jean-Michel Anctil,
Tout l'monde debout – on Rock-Détente in Montreal and Gatineau
Annie le soir – hosted by Annie Lessard
Bonsoir Chérie – Rythme FM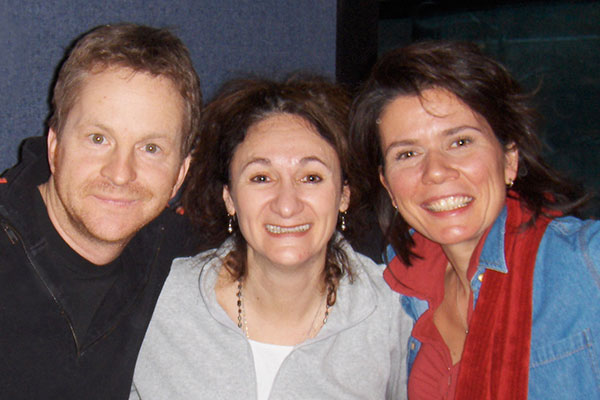 With hosts André Robitaille and Marina Orsini on radio show "Tout l'monde debout"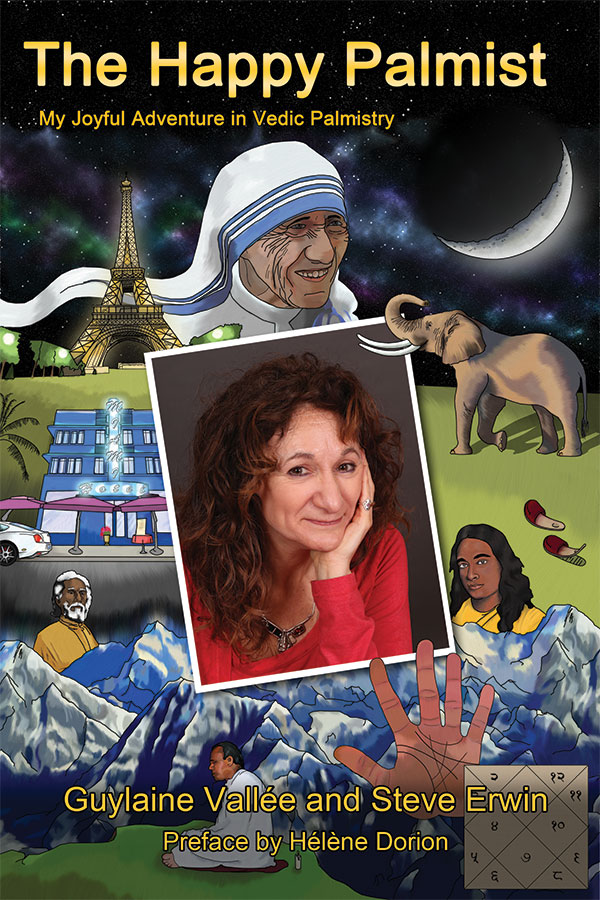 PUBLICATIONS
The Happy Palmist: My Joyful Adventure in Vedic Palmistry (2015) – autobiography co-authored by Steve Erwin
Introduction au hast jyotish : Système ancestral de chirologie védique (2010) – book co-authored with Ghanshyam Singh Birla
The River of Life: An Unforgettable Journey Within (2002) – book co-authored with Kathy Keogh
Dernière Heure – monthly advice column